Company website for client Ineo Eiendom in Ensign. Ineo Eiendom is one of the largest housing developers in Rogaland, based in Stavanger. They mostly develop, and build apartment building where they sell apartments. This website is their corporate website where they present the company and their portfolio of projects.
The website is very clean and simple focusing on their products and their mission to develop and build sustainable homes for their customers. The aim of the site is both company presentation and project presentation. All of their projects will have their own website for the actual marketing, but each of them will be referenced on this website to show potential customers which projects they are currently working on.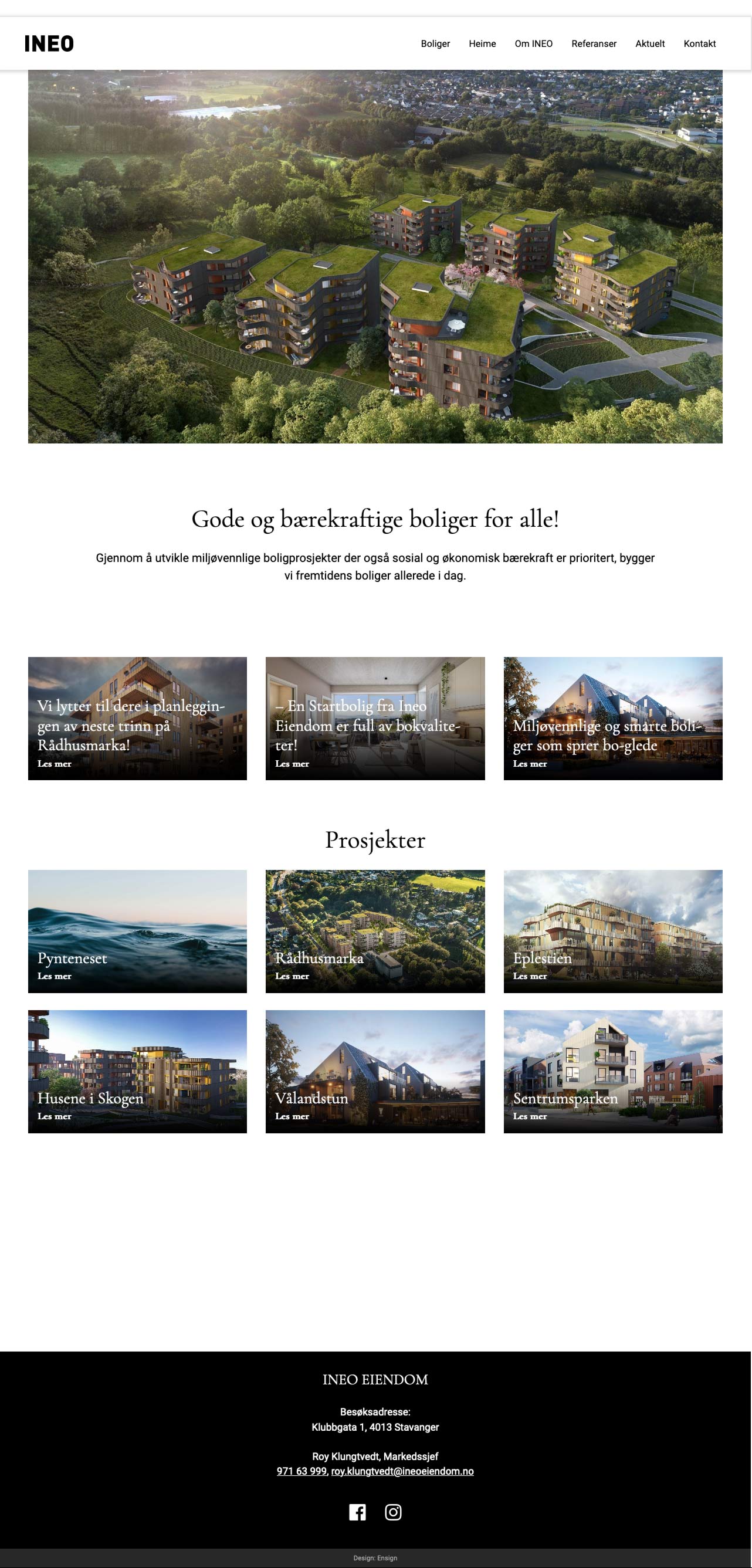 I designed and developed the website based on feedback from the client. The site runs on WordPress and is fully responsive.